Improvement of hay fever symptoms in humans
Seven men and women with hay fever, in their 20s through 60s were divided into two groups and observed for 8 weeks, during which they ingested a 1.5 g mixed sample that mainly consisted of 500 mg of Rice Kefiran and (heat killed) lactobacilli. The first group ingested the sample daily for the first four weeks of the study, and the second group ingested it during the last four weeks. When the subjects were not ingesting the samples, they were only observed. No relationship with the amount of pollen in the air was observed, but hay fever symptoms in both groups were less severe when the subjects were ingesting the Rice Kefiran sample compared to when they were not.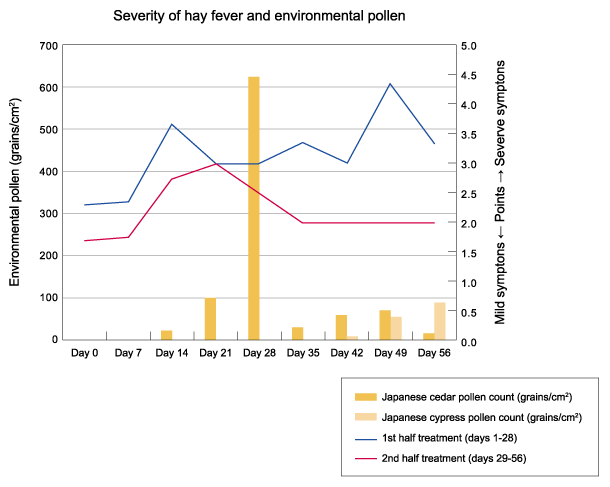 Company data of Daiwa Pharmaceutical Co., Ltd.