At Daiwa Pharmaceutical, we are proud to have developed unique and beneficial functional food materials, with an emphasis on scientific data and studies. As a result, we have established sales in as many as 50 countries. Our department is determined to continue efforts in developing new and beneficial materials that contribute to an improvement in health for many people.
Whenever I think about our products being used by someone in the world, whether in Japan or another country, I feel happy. All members of our company have collaborated to launch new products. I am filled with emotion when I consider that our products have helped people lead healthy lives all around the world.
I must emphasize the strong ties among our staff, since the development of a new material surely requires a flexible mind and cooperation between all employees. We try to learn from our mistakes, have discussions to find solutions, and stay motivated to meet our goals.
Developing countries continue to make rapid progress, seeming to close in on Japan. However, there continues to be an increasing rate of lifestyle-related illnesses, such as diabetes, obesity, and hypertension in those countries.
If we apply our excellent fermentation technology to successfully develop functional food materials which are effective in improving lifestyle-related illnesses, we will be able to help people throughout the world. Of course we will encounter many and various challenges in the development process. I will continue to push myself to make continual improvements, reminding myself that I can't achieve goals without the ability to overcome challenges.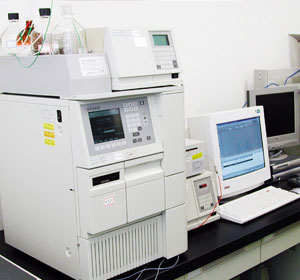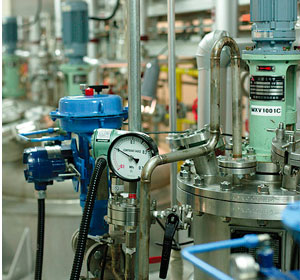 Since I first joined Daiwa Pharmaceutical, I have been committed to researching physiological activities of functional foods, in addition to isolation, identification and assay of active ingredients.
The research on Rice Kefiran was my first major project at the beginning of my career at Daiwa Pharmaceutical. This research was carried out under a commission from the Ministry of Agriculture, Forestry and Fisheries of Japan. This research ran as long as 5 years from the initiation through the publication of reports. In this study, we successfully cultured specific lactobacillus and discovered physiological functions of its production, that being a viscous polysaccharide called Kefiran. Additionally, we established its assay method by applying the Enzyme-Linked Immunosorbent Assay.
I have an unforgettable memory about the research on NKCP. Natto, a traditional Japanese food from fermented soy beans, had been known for the nattokinase contained in it. However, I assumed that natto contained other active ingredients, and so conducted analysis and research to find the best ingredient to be included in our new products. Bacillopeptidase F, an active ingredient of NKCP, is the fruit of this effort. Furthermore, I established a process to extract bacillopeptidase F from fermented Bacillus subtilis and assay its active ingredient. Additionally, I developed equipment to assay the bacillopeptidase F contained in a product.
When I conduct research, I keep in mind that the customers' expectations should be met, as I am a member of the functional food manufacturer. Reliable products are those that are supported by accumulated science-based studies, and this is the responsibility of my position. Although it sometimes requires patience to continue researching under such pressure, in the end, I feel rewarded when my efforts are reflected in the final product.
At present, I spend a majority of my time in cell culturing and analysis of gene development, as a field of research. I will continue to try new ideas and explore new materials.